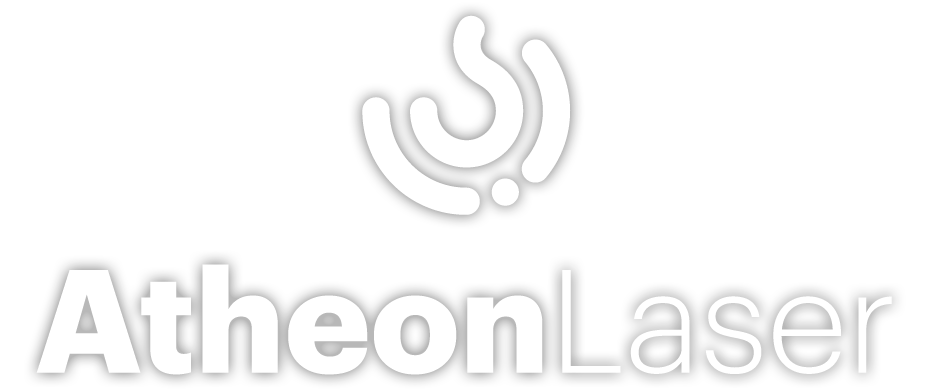 Atheon Laser, the adaptable laser cutter and engraver
Atheon Laser is a series of CO2 laser technology cutters and engravers, focused on the professional and semi-professional field.
This series of CO2 laser cutters and engravers are available in 4 different sizes and power ranges. Thanks to its versatility, precision, and speed, it is the perfect tool to fabricate any engraving or cutting projects rapidly.
Optimization, customization and large production are some of the advantages of Atheon CO2 Laser. A tool to expand your business line and speed up work.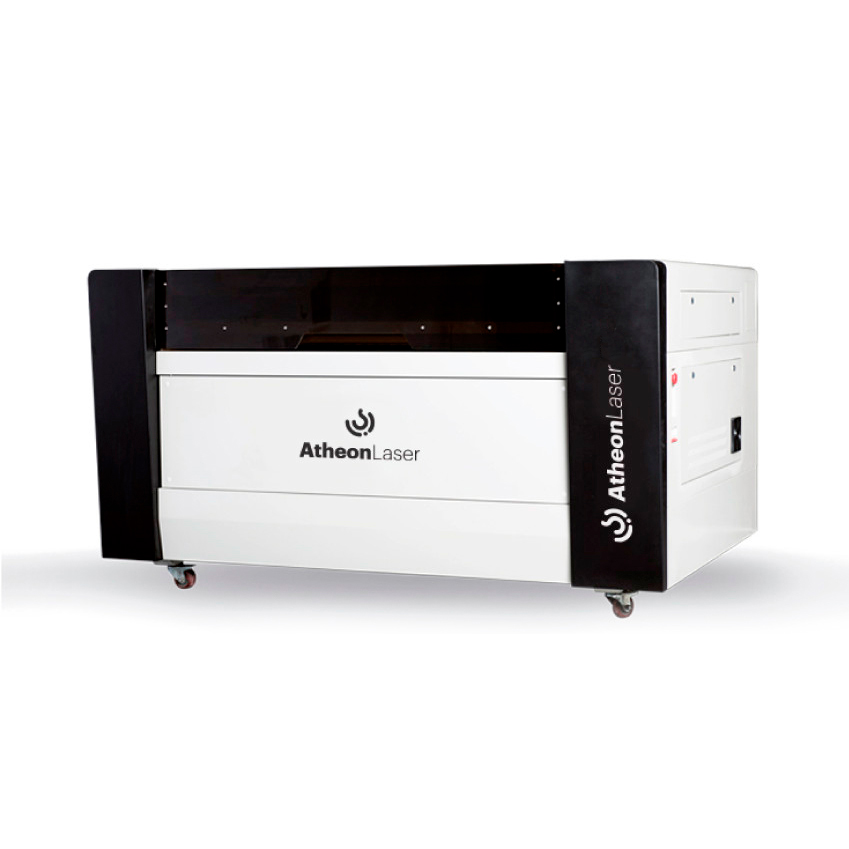 What materials can I cut and engrave with Atheon Laser?
Discover these projects made with our laser machine.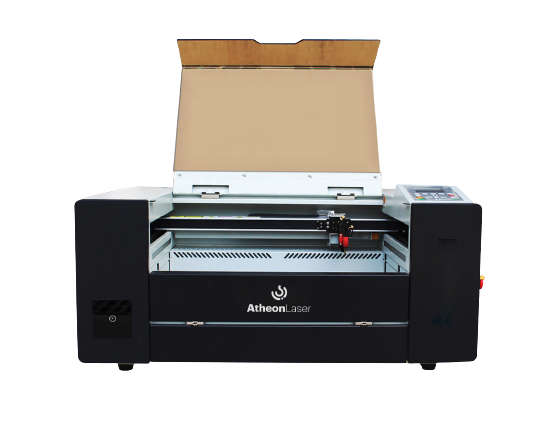 Laser power: 40W
Work area: 500 x 300 mm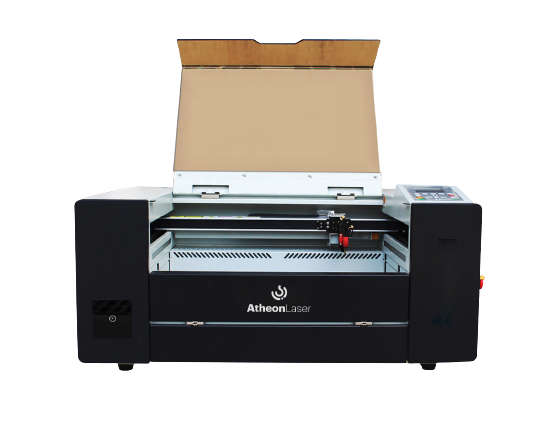 Laser power: 60W
Work area: 700 x 450 mm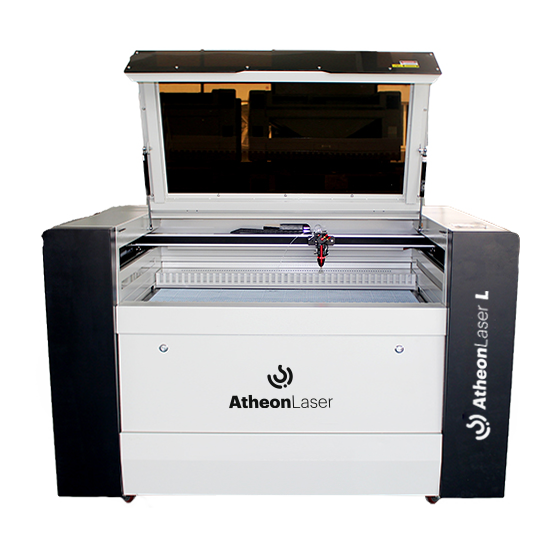 Laser power: 75W
Work area: 1000 x 700 mm
Laser power: 130W
Work area: 1400 x 900 mm
What's included in the Atheon Laser price?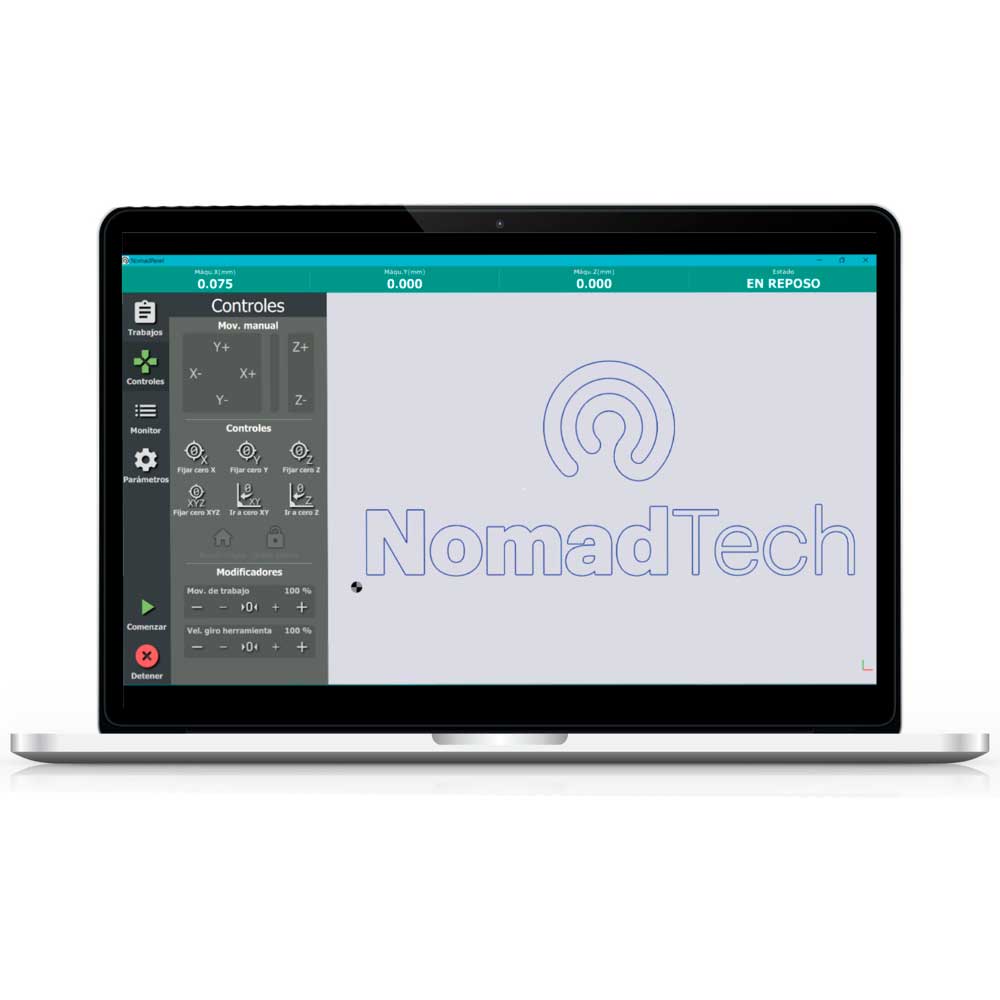 Design and control softwares
Integrated extraction system + tube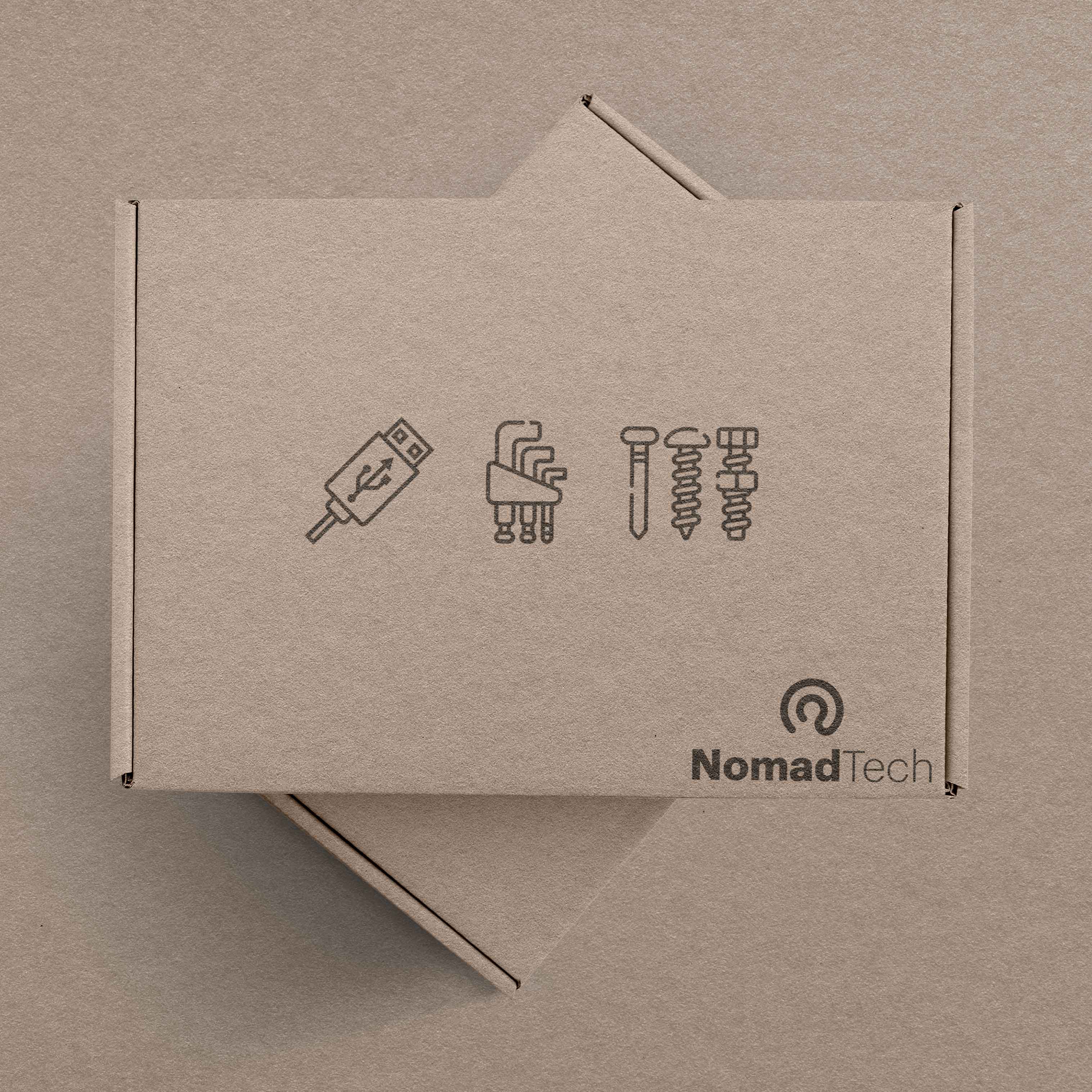 Accessories and spare parts box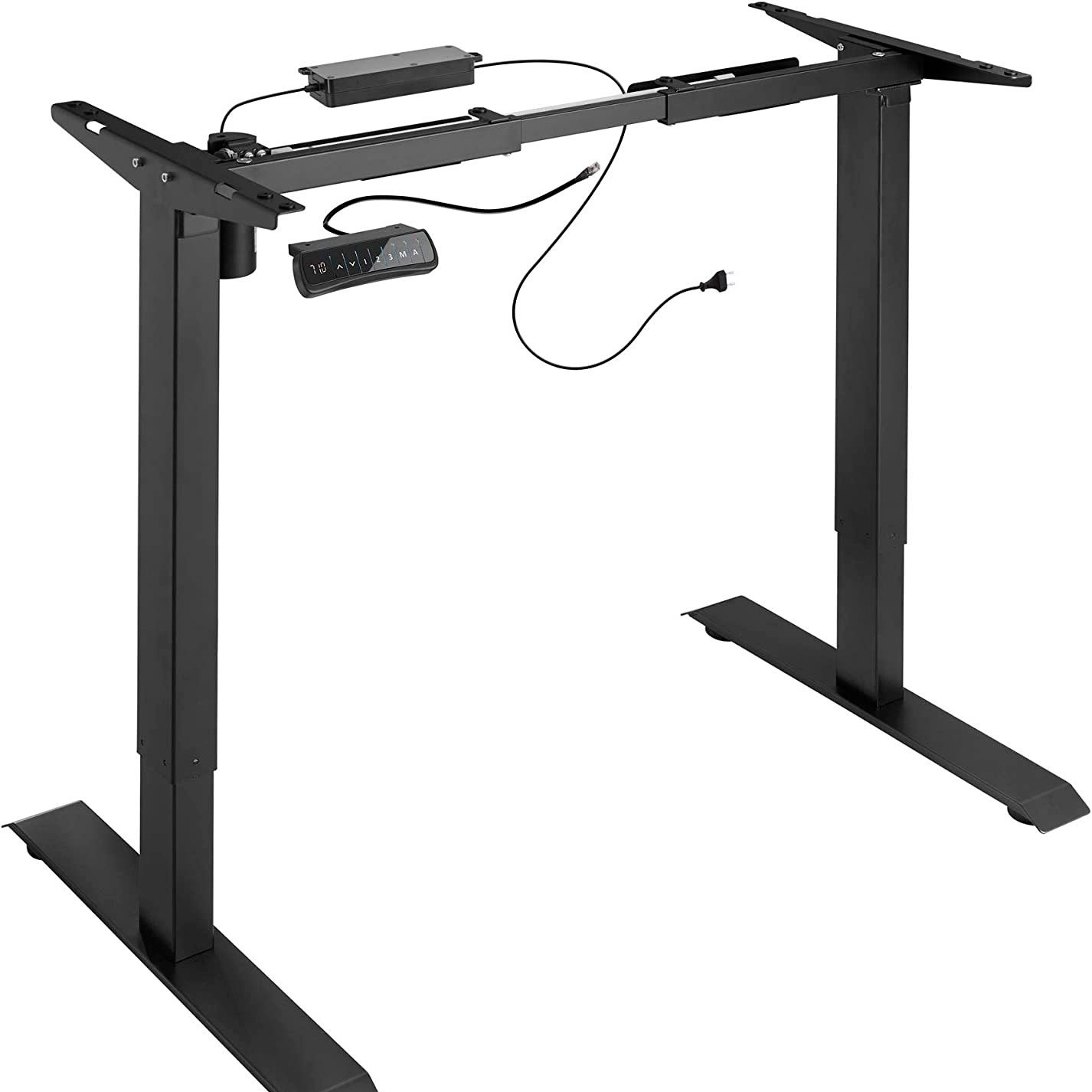 Maximize your machine's work rate by equipping it with the best accessories
Do you wonder if it's profitable to invest in CNC machinery?
The answer is a resounding YES. Recover your laser cutting and engraving tool investment in a very short time.
What kind of work can be done with Atheon CO2 Laser?
How can I contact Technical Support to solve doubts about my machine?
There's a Technical Support form on our website to consult these problems and questions about Atheon CO2 Laser (you can attach photos and WeTransfer or Google Drive links with videos).
It's the most direct and fastest way to reach out to the department.
What warranty does Atheon CO2 Laser have?
In accordance with current legislation, the warranty is one year. Additionally, we'll offer the Nomad Care program with an extended warranty from one to three years.
See more details in our Legal Conditions section or contact sales@nomadtech.es if you have any questions.
Is the software free? Is it included with the machine?
Atheon CO2 Láser includes all the programs needed for its operation. You can download them for free from our website and test them before receiving your machine.
Where can I buy consumables for the machine?
Directly at Nomad Technologies. If they run out, contact our sales team by sending an email to comercial@nomadtech.es 
Can I finance the purchase of my Atheon CO2 Laser?
Yes, there's a financing system available to you: a technological renting for companies that allows you to finance an amount between 1.500 € and 30.000 €. It's necessary to meet certain requirements to start the financing process, whether it's self-employed or a company.
If you wish to receive more information and details about this agile and flexible alternative, send us an email to comercial@nomadtech.es  (Enlace)
How long will my machine take to arrive?
The estimated delivery time is immediate, if there's stock; it usually takes 3-5 business days. Moreover, after completing your purchase, you'll receive the updated information and your tracking number.
Would you like to find out more about Atheon CO2 Laser?
Contact us and receive a tailor-made recommendation that fits your project's needs. We'll be glad to talk to you.